Ujire, Feb, 12: The feather of SDM Jhenkkar – 'Star Night' turned into a cool musical eve with the presence of Sandalwood's  renowned  Music Director, Lyricist, Singer,  Actor and second runner up of the reality show Bigboss, Vasuki Vaibhav.
Anchors of the eve had a chit chat and a gala time with the star. On the stage of Star Night Vasuki recollected all his memories of childhood, theater, his connection and passion towards music and journey of Bigboss show.  Funny games were conducted for Vasuki and gatherings enjoyed the cool night with his melodious songs. All gatherings, invitees were cheered 'once more' for his song with excitement. There were unending demands for his musical hits.
By addressing the audience Vasuki phrased the thoughts of Mahathma Gandhiji, 'Satisfaction is not in the success, it lies in the process. Being successful or not is secondary but putting hundred percent effort is important'.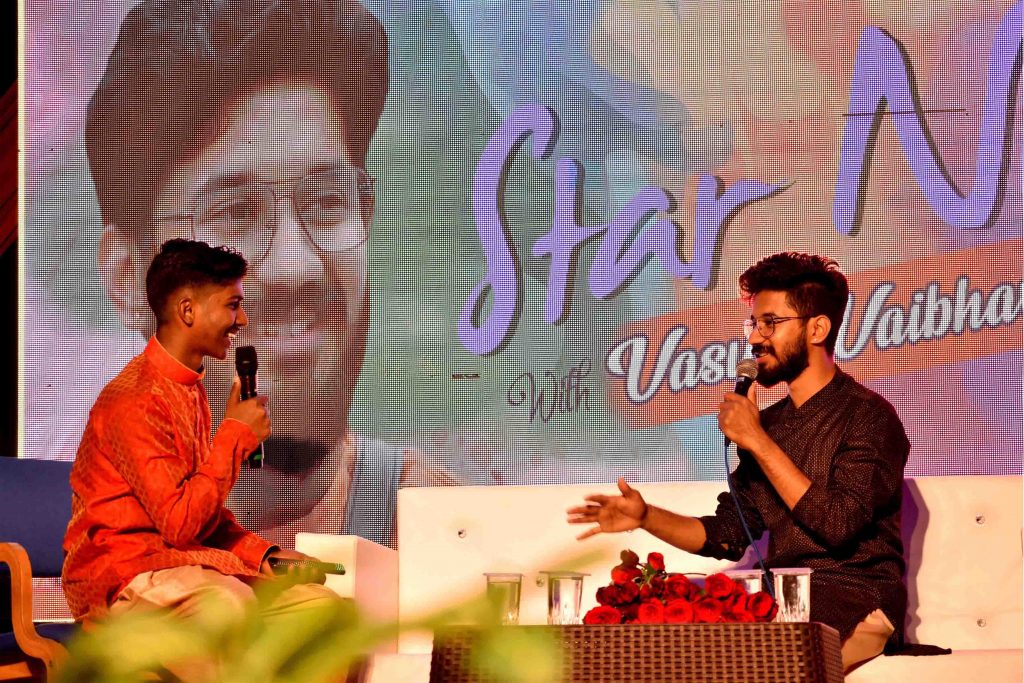 Web Series Trailer Launch
On the Occasion trailer of Kannada Web series called "Panchavathara" directed, produced and acted by SDM B.Voc students was released. The star composer congratulated the team.
Presence of team – Kanasu Maratakidde film
The team members of upcoming Kannada film "Kanasu Maratakidde" were also attended the star night. The teaser of Kanasu Maratakidde was released on the occasion. The team shared the experience of film making. Movie director Smitesh S Baarya, Screen Play Writer Aneesh Ameen Venur and actress Swasthika Poojari were present.
The students of SDM PG Center Varsha, Anuvith, Shree Raksha, Swathi, Moksha Rai and Shashank hosted the programme.