Our staff members have added laurels to our academic ethos by obtaining Ph.Ds simultaneously in five areas during February 2020.
Following are the details of the Ph.D holders.
Dr. Satheeschandra, our Principal, has been awarded the Ph.D in physics for his research titled 'Synthesis, Growth and Structural investigation of π-Conjugated non-linear optical materials.' He was guided by Dr. Nandakumar M Shetti.
Dr. Suresh Babu K N assistant professor P.G department of commerce  has completed his Ph.D under the guideship of Dr. Sureshramana Mayya P, Associate Professor, Dept. of Commerce, M.G.M. College, Udupi. Ph.D obtained from Bharatiar University.
Title of study: A study on the management of non-performing assets in urban co-operative banks, select public sector and private sector banks with special reference to coastal Karnataka.
Dr. Sahana K assistant professor P.G department of physics was guided by Dr. H Nagabhushana, Professor & Chairman, Dept. of Physics, Tumkur University.
Title of study: Analysis of waveguide coupled microstrip antenna for return loss and current distribution using Matlab.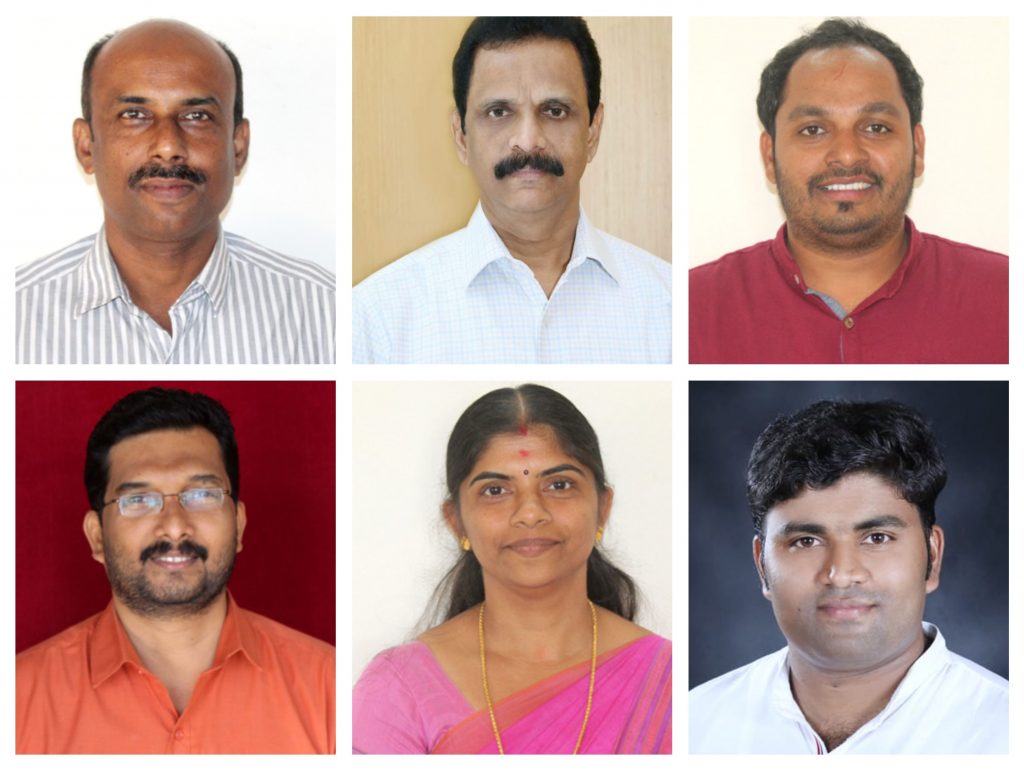 Dr.Naveen Kumar assistant professor P.G department of chemistry was guided by Dr. S. Sreenivasa, Associate Professor and Coordinator, Department of Studies and Research in Organic Chemistry
Tumkur University, Tumakuru.
Title of the thesis: Synthesis, Characterization and Biological Studies of N-Bridged Heterocyclic Compounds
Dr. Mahesh Shetty H department of economics  has obtained his Ph.D from Tumkur University for his study on the topic: Voluntary Organisations and inclusive Rural Development: A Case Study in Dakshina Kannada District. He was guided by Dr. A  Jayakumar Shetty.
Dr.Nagaraj Poojari, Assistant Professor, Department of Economics has obtained his Ph.D from Tumkur University for his thesis " Solar Energy Sustainability: A  Study of Dakshina Kannada District under the guidance of Prof.Vilas M.Kadrolkar