SDM College Ujire celebrated its annual day on Saturday, 29th of February. "Human resource is unmatched. When quality education is provided to the resource, it becomes even more effective and facilitates national development," said IAS Officer Shalini Rajneesh, the Chief Guest of the event.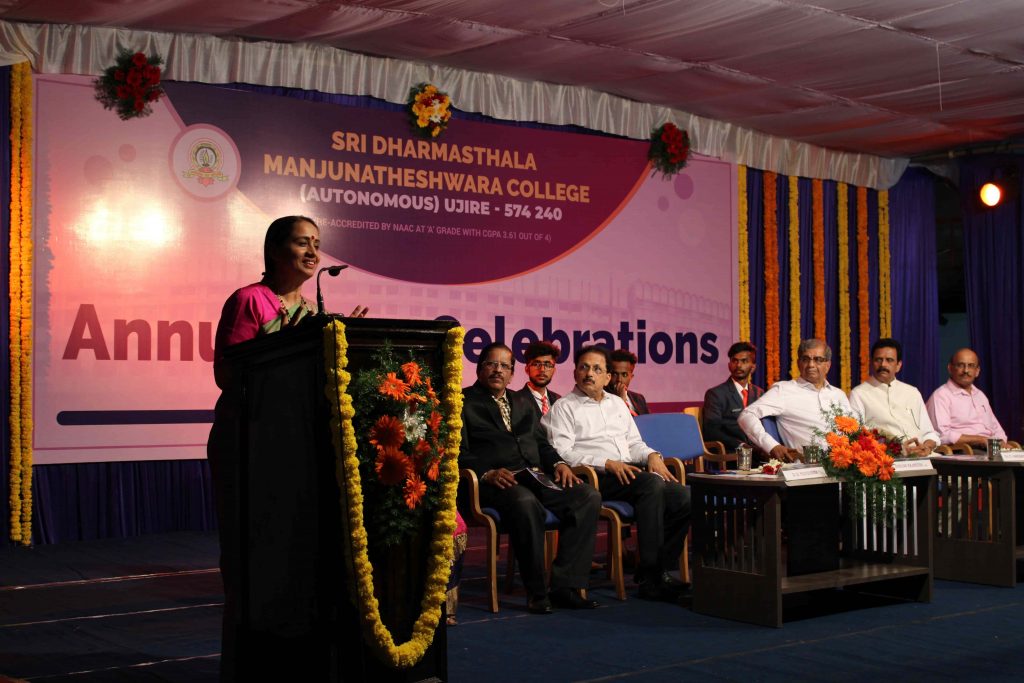 "Women empowerment is a very noticeable trend in India. All of us must be a part of the trend and facilitate it, alongside being environmentally aware," she added.
Dr. B Yashovarma, the Secretary of SDME Society said "Thirst for education is mandatory in students. Educational spirit and research orientation will lead to exceptional progress."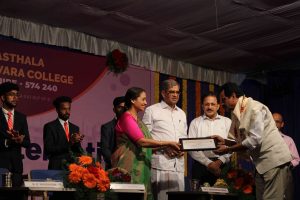 Faculty members of the college who are retiring from service this year – Dr. Anuradha Bhat, Dr. Gopal Patwardhan and Prof. Prakash Prabhu were felicitated at the occasion. Dr. BP Sampath Kumar, the Registrar of the college presented the annual report. Maatrushree Hemavathi V Heggade, Shri D Harshendra Kumar, Smt. Supriya Harshendra Kumar and Prof. Satheeshchandra, the Principal of SDM College Ujire were present at the occasion.