SIRI, a unit of SKDRDP has organized a discount clearance sale at SDM College Ujire on 10th and 11th of January. All products are being sold at attractive discounts at the sale.
The Principal of SDMC Ujire, Prof. Sateeshchandra inaugurated the exhibition. He stated that by purchashing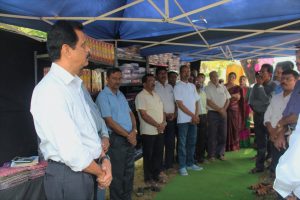 products of SIRI, we can contribute towards empowerment of rural women as the products are manufactured by them.
K N Janardhan, the Organizing Director of SIRI said "SIRI has so far provided employment to thousands of rural women. Further, we are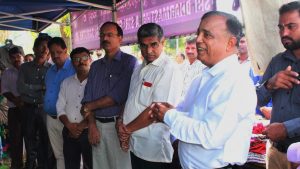 focusing towards developing the brand by custom making products that are in demand."
Principal of SDM PU College Dinesh Chowta, Registrar of SDMC Ujire Dr. BP Sampath Kumar and Dean of PG College Ganapayya were present at the occasion.