On 13.11.2019, the NSS Annual Special Camp was inaugurated by Ms. Shailaja, President, Grama Panchayath, Charmadi. Shri Harish Poonja, MLA, Belthangady, was the chief guest for the program. The camp was inaugurated in the August gathering and presence of Shri Rajesh Pai, Sandhya Traders, Sri Prakash Shetty, PDO, Ujire, Sri Prakash Narayan Bhat, Secretary, Rotary Club, Belthangady, Sri Muse Kunhi, President, SDMC, Charmadi and Ms Seethamma, HM, Govt Higher Primary School, Charmadi.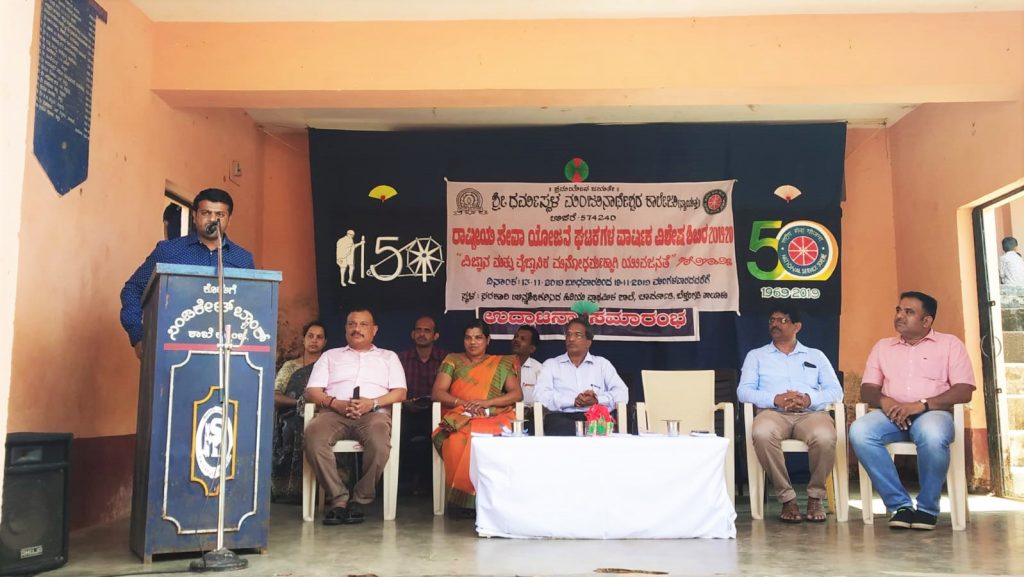 Dr. A Jayakumar Shetty, Head, Dept of Economics presided over the function.
SDM College, Ujire conducts NSS Annual Special Camp to help students build their personality and to develop the practice of service and nation building.
This camp is held at Govt Higher Primary School, Charmadi, an area which is affected by recent floods and the purpose of the camp is to help the flood affected people through Shramadan.
The volunteers are extending their help in this regard in addition to cleanliness activities undertaken inside the school premises.